What do you think?
Have ever seen this picture before, 2 men are working together to pluck rambutans from the farm.
May be you know what rambutan is, may be you don't, or may be you have eaten one before. Anyway, it's good okay if you know, it will be better that you have tasted one, but, if even if you haven't, it's okay as I might be able to describe it to you, it's a type tropical fruit bear on the rambutan fruit trees. It's pretty hairy and when it is ripe, the hair and the skin are normally red or yellow in color depending on the species and the fresh is pretty juicy and tasty.
However, if you keen to know more about it, you basically to do some more searches from the internet.
Now, it is not the rambutan that I want to tell but instead the two brothers that I am more concerned on.
Of the two brothers, one of them knows how to climb the tree and the other can't. So, is it the one who knows how to climb will go up the tree and starts plucking and throwing them down to the one who is under the tree that have to catch it properly? Otherwise, rambutans will be detached from the stem and they can't bundle them together for sale, normally 15 to 20 rambutans per bundle.
Now, I would like to know from the public, which one do you think is more important, the one up in the tree, or the one under the tree, or otherwise?
Feel free to post you comment as your valuable input will definitely sharpen our mindset in seeing things that we use to believe in,…
Changing the ways we interpret things might enable us to face the new waves more confidently.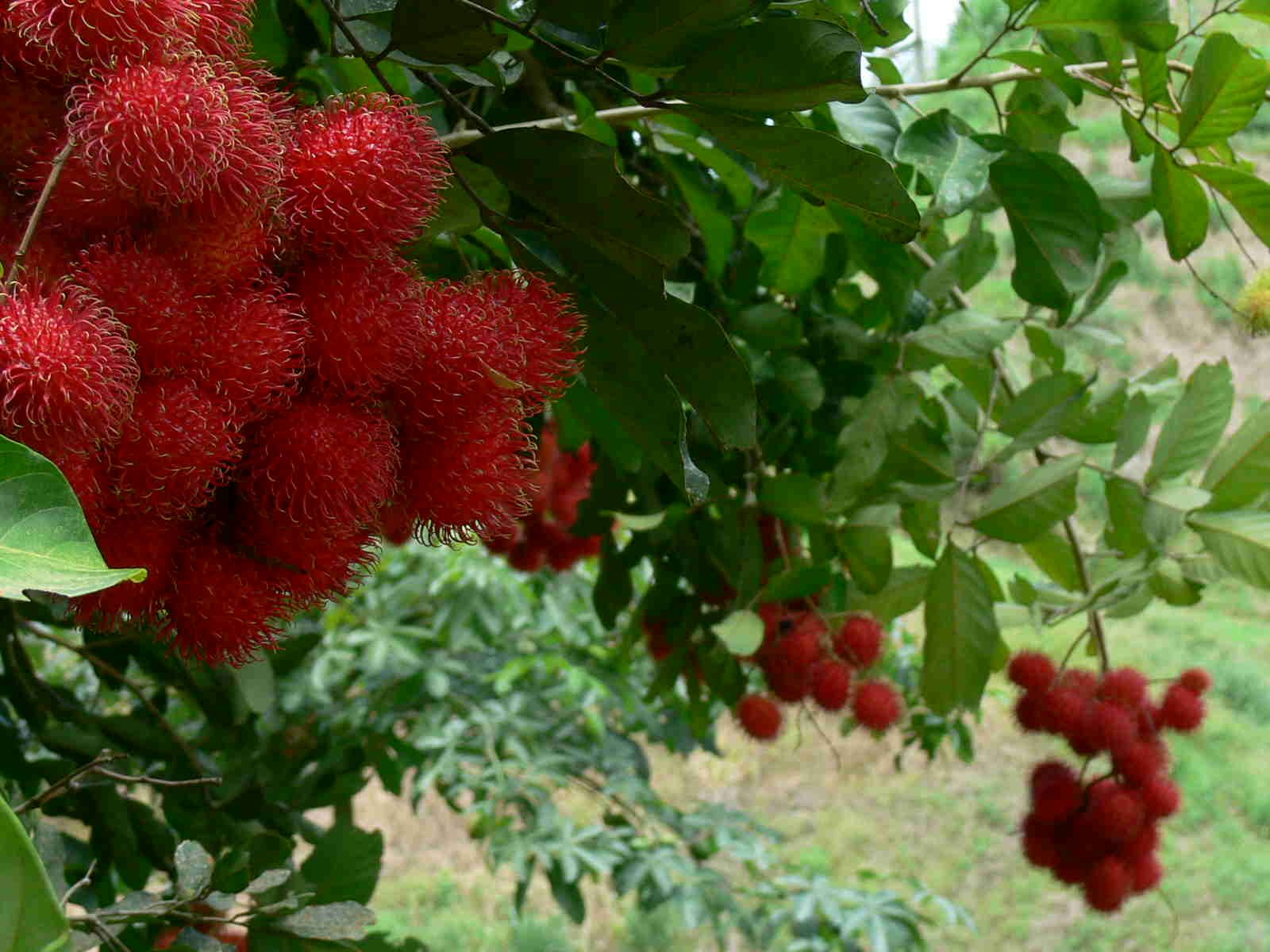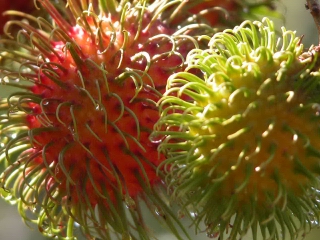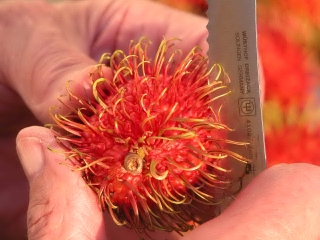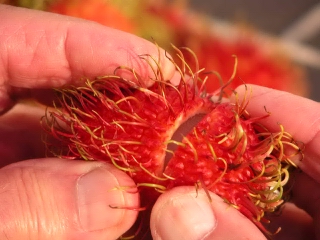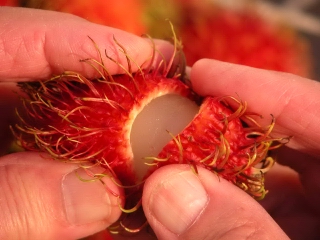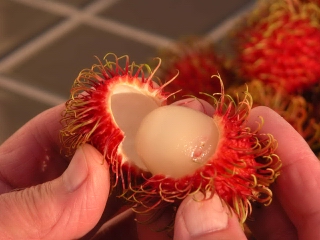 And enjoy the fresh, beware of the seeds inside as shown below! These fruits are mainly grown
in the Tropical Zone and if you are visiting this region next round, don't forget to go and get one and taste it yourself.
Try to talk to the old man seller, you might some surprises too on his wisdom!